Mobile Application

By GlobalWorx
THE GLOBALWORX MOBILE APPLICATION is accessible from any web-enabled device. Gone are the days where paper forms piled up in the home office or field personnel spent hours responding to telephone systems.

Today, you manage your organization with the convenience and flexibility of mobile access. Data is captured during the store visit and immediately made available throughout the application.  This provides real-time, enterprise-wide access to information ensuring quality decision making and seamless organizational communication.

The GlobalWorx mobile applications are straightforward to deploy on company-owned or field workers' own devices, and they incorporate the most current data security and operating technology on the HTML5 platform.  HTML5 is device agnostic and provides our clients with maximum flexibility.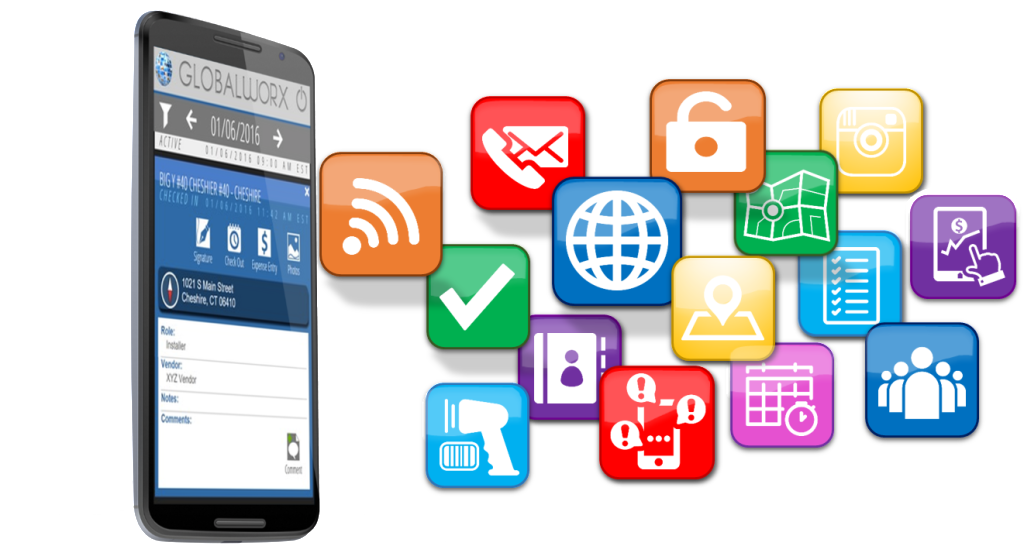 The solutions take advantage of the built-in capabilities of mobile devices, including GPS location, time-stamps, photo and signature capture. Best of all, your employees need little or no tech training to get up and running, because they use mobile devices every day of their lives. Custom interactions, such as spot checks or survey responses are easy to design and execute.

GlobalWorx customers use the mobile application to manage:

Daily Schedules and Assignments
Time and Attendance
Photo Capture
Signature Capture
Surveys
Issue Reporting